Dropped or damaged mobile phones are not a problem anymore with the launch of the
ToolMateTM  SmartPhone 
The new ToolMateTM SmartPhone Jackets, available in 2 sizes, have been designed to fit almost any mobile phone and its case while allowing full function of touch screens, forward/rear facing cameras, clear audio and fingerprint readers.   Don't replace a dropped and damaged mobile phone, work safer today AND get the job done with the ToolMate Smartphone Jacket
The Smartphone Jacket has been designed to fit almost any regular sized and larger sized smartphones and their cases, while allowing full use of the device and its features.
The SmartPhone Jacket and Jacket XL utilize a full-sized capacitive screen protector that allows normal use of all touch screen phone operations.
The transparent capacitive material wraps around from top to bottom allowing both forward and rear facing cameras to be used without obstruction regardless of the make of the phone. Openings in the back and bottom were engineered to allow for fingerprint readers to be used.
For those who use their phone to make calls, the SmartPhone Jacket and Jacket XL were designed to increase safety while still allowing full clear audio.
SmartPhone Jacket and Jacket XL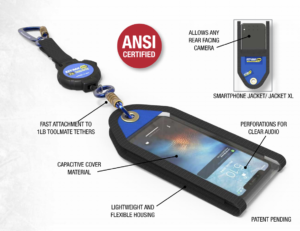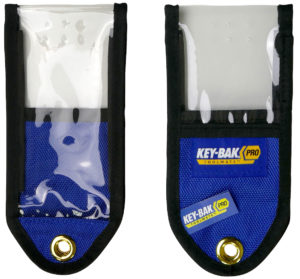 Read more: Dropped object protection is preventing falling and dropped objects when working at height. Tool tethering solutions are more important in the workplace today than ever.